Board 'n Batten – Offers Contemporary or Classic Styling
If you're looking for a more up-to-date style of vinyl siding, premium horizontal board n' batten is the perfect choice. Or, if you prefer the more classic 19th-century style of alternating wide and narrow boards, you'll love the premium board n' batten vertical vinyl siding.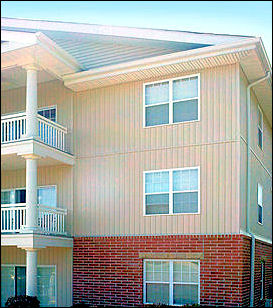 Characterized by a smooth, consistent appearance that belies their tough construction, both types of board n' batten vinyl siding will provide your home with many years of maintenance-free protection.
A Premium Siding Product
7″ wide design
Thickness .046″
Available in 8 colors
Super Polymer Formulation
Anti-weather Protection
Latex Soft Matte Impression
Low Gloss Finish
Tri-Pigment Technology & Weather Barrier Shield
Lifetime Limited Warranty (4 Color Units)
Transferable and No Service Charges
Coordinating Accessories
5/8″ Outside Corner Post 3 ¾" Step-Down Face
¾" Inside Corner Post
¾"Bay Window Corner Post
5/8″ Outside Corner PostM
5/8″ Super J-channel
Flexible J-channel
Steel Starter Strip
Transition Trim
---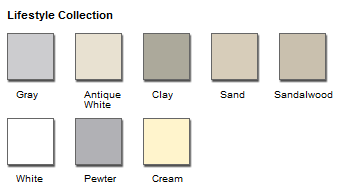 Every Heartland color formula is meticulously engineered with the finest mix of ingredients that build a stronger molecular chain for superior color retention. Whether you choose from our Lifestyle, Americana, or Signature Collection, the Color-Keeper Guarantee will provides peace of mind for years to come.