The AutumnWood Siding Collection by Heartland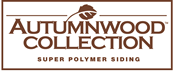 There's only one thing you'll love more than the beauty of Autumnwood Collection Super Polymer Siding – and that's the easy maintenance. You can hang up your brushes and say goodbye to scraping and painting because Autumnwood siding is virtually maintenance free.
The woodbark texture siding Gives you an authentic wood surface impression. It looks like real wood… but doesn't split, rot, flake or peel. So instead of spending your time painting, you can spend your time admiring your home.
An outstanding choice for siding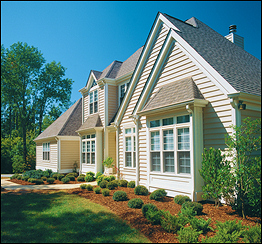 Autumnwood Collection is one of Heartland's finest Super Polymer Sidings. Homeowners appreciate the latex soft, wood grain finish. Eliminating unsightly glaring helps Autumnwood finished homes achieve a look of subtle sophistication. Builders and renovators like the post-formed lock that is engineered to provide a positive locking system to keep the siding firmly in place on the wall.
Autumnwood Collection is a
Premium Siding Product
Super Polymer Formulation
Woodbark Surface Impression
Latex Soft Finish
High Impact
Lifetime Limited Warranty (4 color units)
Tri-Pigment Technology and Weather Barrier Shield
No Service Charge
---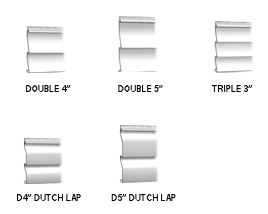 Every Heartland color formula is meticulously engineered with the finest mix of ingredients that build a stronger molecular chain for superior color retention. Whether you choose from our Lifestyle, Americana, or Signature Collection, the Color-Keeper Guarantee will provides peace of mind for years to come.
---
Adobe Reader is required to view and print some files.
If you do not have Adobe Reader installed on your computer you may download it free at the link below.