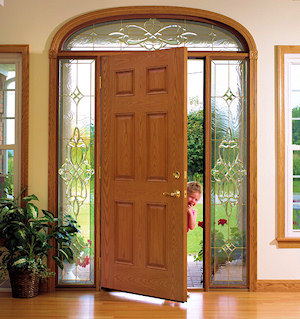 Entry, Storm and Patio Doors
At Wholesale Vinyl & Aluminum Inc., we pride ourself on providing our customers with the best quality products available in the industry. We truly feel when we developed a relationship with the folks at Provia that not only were we working with quality people, but we were receiving top quality products. In our opinion, you will not find a better custom made door than the doors ProVia manufactures.
Built with caring for every detail, ProVia never cut corners or sidestep even the smallest details. They create doors with unmatched customizability, so you can truly make your home yours.
Relationships begin the moment someone walks through your front door. Not only do you want to make guests feel at-home when they come to visit, but you want your family to have the best products available for beauty, durability, security and energy efficiency. ProVia doors are built to be welcoming and beautiful while truly protecting those who live beyond its entrance.
ProVia has been crafting the finest entry, storm, and patio doors for over 30 years.
Entry Doors, Storm Doors, and Patio Doors.
Entry Doors
Greet your guests with the finest, professionally crafted entry doors available. All ProVia entry doors are customized to your needs and style. Why choose ready-made when you can choose well made?
Three types of entry doors

1. Signet Fiberglass

2. Heritage Fiberglass

3. Legacy Steel.

Signet Fiberglass is the finest in hand-crafted quality and design. Signet Fiberglass Doors lead the industry in beauty and durability with the look of real wood and superior materials.
Heritage Fiberglass Doors allows value to meet style and security, providing the strength of fiberglass and the classic look of woodgrain texture at a cost-effective price.
Legacy Steel Doors are strong and durable without sacrificing
beauty. Enhance the look of your entryway and protect your home with a Legacy Steel Door. These doors allow you to add to the legacy of your home.
Details: Entry Doors
Storm Doors
ProVia Storm Doors protect your home from the elements with elegance. Every storm door is constructed with tempered safety glass and a durable finish. All storm doors have a Lifetime Limited Transferable Warranty
Details: HeartTech Siding
Autumnwood Siding
Fall In Love with the Autumnwood Collection There's only one thing you'll love more than the beauty of the Autumnwood Collection-and that's how simple it is to maintain. When you choose Autumnwood, you choose a virtually maintenance free exterior siding.
Details: Autumnwood Siding
Ourdoor Living
Pergolas
Park Benches and Picnic Tables
Arbors
Mailboxes
Pricing varies with each style.
Please contact us at Wholesale Vinyl & Aluminum, Inc. to get an estimate on the material for your home or building.