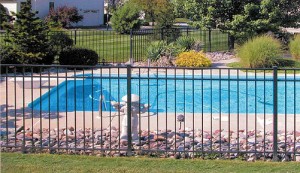 Aluminum Fence
Now you can improve the appearance and value of your property. Style-Rite Fencing provides the traditional beauty of wrought iron with maintenance free aluminum.
Style-Rite guarantees its finish under normal conditions from flaking,cracking or peeling for 20 years. No other fence will do so much to enhance the beauty of your home, pool or yard.
At Wholesale Vinyl & Aluminum, we have had a great working relationship with Style-Rite Industries since day one of our company. We feel when you choose any of style-rite's products you are making a winning decision. You can not go wrong with using style-rite aluminum fencing.
Style-Rite Fencing Profiles Available
Standard Econo Fence

Econo Fence with third rail

Econo Fence with finial

Sizes available from 2'to 8′ lengths and heights 3′ to 6′
Custom heights available
Posts
2″x2″ Sizes 38″, 44″, 50″ without flanges
Pitched Connectors available for sloped applications
Standard colors available – White, Black, Brown, Clay & Almond (bronze and Wicker available for additional charge)
Gate kits available (fence section is not included with gate kit)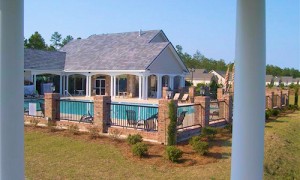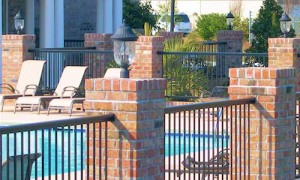 Pricing varies with each style.
Please Contact Us to get an estimate on the material for your home or
building.