All the looks. None of the labor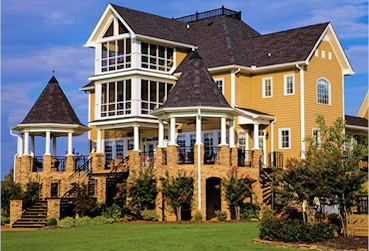 The warmth and beauty of Exteria's RoughSawn Cedar Siding gives you a classic, yet contemp-
orary look. Its 6 1/2-inch shingle exposure provides the timeless, down-to-earth style of rough-cut individual cedar shingles that will always make your home an object of admiration.
All the beauty. None of the work. It's a beautiful thing.
Available Colors