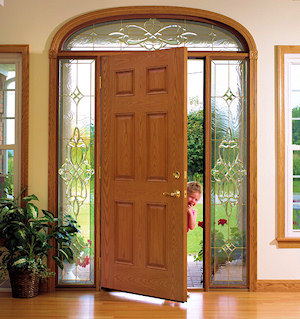 Entry, Storm and Patio Doors
At Wholesale Vinyl & Aluminum Inc., we pride ourself on providing our customers with the best quality products available in the industry. We truly feel when we developed a relationship with the folks at Provia that not only were we working with quality people, but we were receiving top quality products. In our opinion, you will not find a better custom made door than the doors ProVia manufactures.
Built with caring for every detail, ProVia never cut corners or sidestep even the smallest details. They create doors with unmatched customizability, so you can truly make your home yours.
Relationships begin the moment someone walks through your front door. Not only do you want to make guests feel at-home when they come to visit, but you want your family to have the best products available for beauty, durability, security and energy efficiency. ProVia doors are built to be welcoming and beautiful while truly protecting those who live beyond its entrance.
ProVia has been crafting the finest entry, storm, and patio doors for over 30 years.
Entry Doors, Storm Doors, and Patio Doors.
Entry Doors
Greet your guests with the finest, professionally crafted entry doors available. All ProVia entry doors are customized to your needs and style. Why choose ready-made when you can choose well made?
Three types of entry doors

1. Signet Fiberglass

2. Heritage Fiberglass

3. Legacy Steel.

Signet Fiberglass is the finest in hand-crafted quality and design. Signet Fiberglass Doors lead the industry in beauty and durability with the look of real wood and superior materials.
Heritage Fiberglass Doors allows value to meet style and security, providing the strength of fiberglass and the classic look of woodgrain texture at a cost-effective price.
Legacy Steel Doors are strong and durable without sacrificing beauty. Enhance the look of your entryway and protect your home with a Legacy Steel Door. These doors allow you to add to the legacy of your home.
Details: Entry Doors
Storm Doors
ProVia Storm Doors protect your home from the elements with elegance. Every storm door is constructed with tempered safety glass and a durable finish. All storm doors have a Lifetime Limited Transferable Warranty
Three types of storm doors

1. Spectrum Series

2. Decorator Series

3. DuraGuard Series

Spectrum Series is ProVia's Finest series of storm doors. With its exclusive InVent retractable screening system and variety of style options, a Spectrum door is both beautiful and high performing.
Decorator Series Storm Doors incorporate original, artistic glass designs into every door. From classic to contemporary, there is a look
that will complement your home.
Duraguard Series allows unsurpassed security and strength. DuraGuard Storm Doors feature tough, non-removable stainless steel screening, keeping your home safe and secure.
Details: Storm Doors
Patio Doors
Let the light into your home when you choose a ProVia Patio Door. Pick from the classic charm and strength of the Designer Patio Door System or the energy-efficient durability of Prestige Vinyl Patio Doors.
Two types of patio doors

1. Designer Series

2. Prestige Series

Designer Patio Door doors are swinging patio door systems available in 2 or 3-lite units and constructed of the same solid quality Signet™, Heritage™ Fiberglass, and Legacy™ Woodgrain Textured or Smooth Steel doors as our entry door units. Make it work in your home; Designer doors' widths and heights can be customized in 1/8″ increments, enabling you to get the perfect fit.
Prestige Vinyl Patio Doors surpass the standards. Each door is tested against the most stringent industry standards for air and water infiltration, wind-load resistance, and ease of operation. Prestige doors feature a classic look and superior functionality.
Details: Patio Doors
Entry, Storm , and Patio Door Gallery
Entry Doors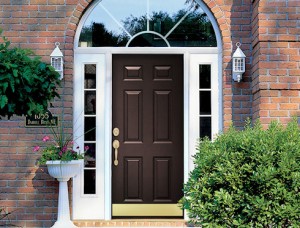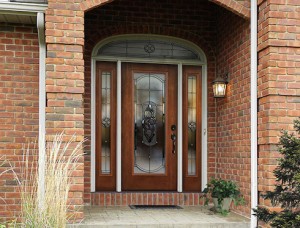 Storm Doors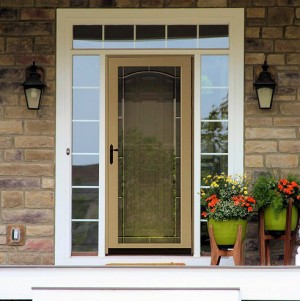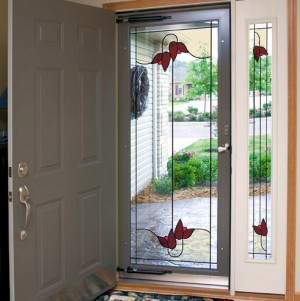 Patio Doors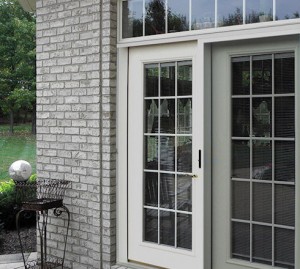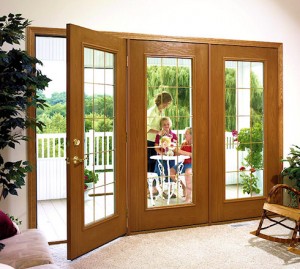 Pricing varies with each style.
Please contact us at Wholesale Vinyl & Aluminum, Inc. to get an estimate on the material for your home or building.