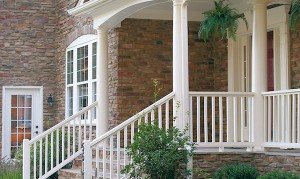 Authentic, stunningly realistic, and exquisitely crafted. ProVia's passion for creating the most beautifully realistic and long-lasting stone surface for homes, architectural structures and accent areas has become their signature. ProVia's desire is to innovate and manufacture stone products so close to naturally occurring stone…you'll have to turn it over to know it's manufactured.
Beauty, innovation and quality designed to be a cut above is why we, at Wholesale Vinyl & Aluminum have decided to team up with the best of the best to offer you, our customer, a product that exceeds your expectations. ProVia focuses all their attention on every detail that you value. This includes the finest in design, coloring, material section, aesthetic layout, molding, production, packaging, and shipping. Heritage Stone by ProVia is a cut above.
8 specific styles of stone to select from, budget and beauty go hand-in-hand.
LEDGESTONE
Heritage Ledgestone Collection features the rough surface, jagged edges and rich color of real stone. Heritage Ledgestone styles can take on competely different looks simply by the installation-either dry stack or grouted.
Details: Heritage Ledgestone
Heritage Dry Stack
Heritage Stone's Dry Stack Collection provides you with several different styles from which to choose, making it possible to customize your home with a look that's yours alone.
Details: Heritage Dry Stack
Heritage Limestone
Rich colors, rectangular shapes Heritage Stone's Limestone Collection features 11 styles of chiseled, square and rectangular stones that complement a variety of designs.
Details: Heritage Limestone
Other Heritage Stone Styles Available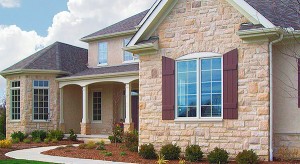 Pricing varies with each style.
Please contact us to get an estimate on the material for your home or building.