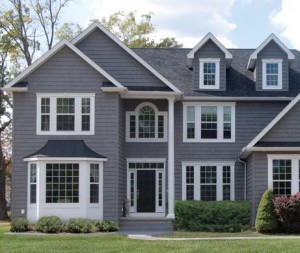 Do you desire a look that not everyone in the subdivision has? Something that sets your home or business apart from all the rest? If so, you have come to the right place. At Wholesale Vinyl & Aluminum we are constantly searching for quality products that will you give you the look you have dreamed about while setting you apart from your neighbors.
From whole-home applications to custom-look gable installations, Foundry siding adds rich texture to your home while providing a sustainable, lifetime-designed cladding solution. Homeowners achieve authentic cedar and stone charm without ever having to maintain it with paints, stains or harsh chemicals. There's no worry over warping, rotting or termites.
Shakes, Shingles, Stone, and Shapes will give you endless options to achieve the look you've always wanted.
Shake Collection
Deep texture is the hallmark of Foundry Cedar Shake siding. With the look of hand-split cedar, its random grooves and grain demonstrate extraordinary authenticity.
Foundry offers four different styles of their shake products. Choose between Split Shakes, Weathered Shakes, Staggered Shakes, and Weathered Staggered Shakes.
Season after season and year after year, the Foundry Shakes hold their rich color, protected by a durable ASA cap. Backed by a limited lifetime warranty and toughness that stands up to the elements, they never require any sanding, scraping, staining or painting.
Details: Foundry Shakes
Shingle Collection
Shingles From The Foundryshowcase classic style. They provide naturally-textured surfaces and sophisticated detail. Crafted from scores of real cedar molds, their Shingles feature the random marks of a mill saw, creating soft dimension that adds appeal to any home.
Foundry offers three styles to choose from: 7″ Shingle, Perfection Shingle, and Weathered Perfection Shingle.
With a wide array of colors to choose from, Foundry Shingles are Protected by a durable ASA cap, all Foundry Shingle Collections hold their unique color year after year.
Details: Foundry Shingles
Stone Collection
Created with molds cast from real stone, Foundry Stone Collection Siding provides uncompromising detail and vibrant color that reflect the authentic, rugged qualities of hand-cut limestone.
With deep recesses, striking color and scores of stone molds, Foundry Stone Collection Siding achieves bold authenticity with no noticeable pattern.
Available in a 10″ reveal, the panels' 5-ft. length and innovative patent-pending locking system ensure trouble-free, secure installation. Our genuine color selection complements various architectural styles.
Details: Stone Collection
All Shake Styles Available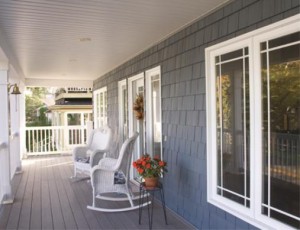 All Shingle Styles Available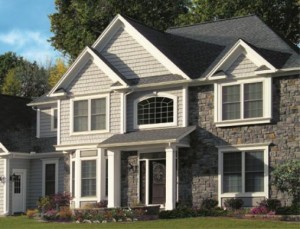 All Stone Styles Available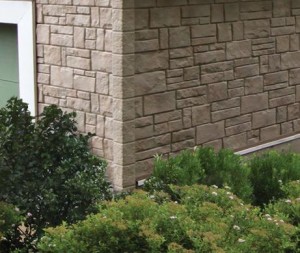 Pricing varies with each style.
Please contact us to get an estimate on the material for your home or building.