Windows will be an important part of your home for years to come.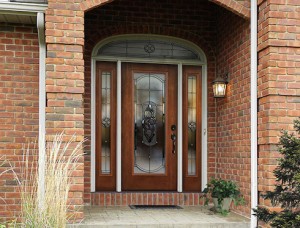 At Wholesale Vinyl & Aluminum of Abingdon, VA, we feel we are the window experts. Being a leader of quality exterior building materials, covering Southwest Virginia, Northeast Tennessee, Western North Carolina, and Southern West Virginia, we have been selling windows from day one. If you're looking for new construction, replacement, or storm windows, we are your one stop shop for windows. You may ask, what window is the best fit for me? Stop by and let our excellent sales team work with you to find the best fit for your project.
New windows can be one of your homes most attractive features. New windows can provide you with convenient ventilation, ease of use, superior natural light, and cleaning convenience not found in older windows. If you have a older home, or inefficient windows you could be throwing up 30% of your heating and cooling dollars out the window, literally.
Today there are so many manufacturers of windows it can be difficult to choose a quality product. Of course every manufacturer claims to have the best product. There are several design elements and options to look for when choosing your new windows. Some of which may be; the IG Units, the total number of panes of insulated glass. The low emittance coating (Low-E glass) which minimizes the thermal radiation thru the window. Argon and/or Krypton gas between the glass panes. The U-Factor or heat loss rating, the lower the u-factor number the more efficient the window.
Vinyl windows are resistant to rust, rot, corrosion, cracking, termites and other insects. Vinyl Windows are very easy to care for and do not require much maintenance. They never need painting or stain and only need cleaned occasionally with a damp cloth. If you are considering vinyl windows for your home, look for a manufacturer that offers a good warranty for up to 30 years. The cost of vinyl windows are priced similar to and often cheaper than, other types of windows, making them an affordable choice in windows. So, let the light shine into your home through your new Vinyl Replacement Windows from Wholesale Vinyl & Aluminum.
Whether you are replacing the current windows in your home or building a new house, at Wholesale Vinyl and Aluminum, we have teamed up with the best of the best in the window industry to offer you the products that best fit your needs. When choosing your windows it is important to do your research and make sure you are fully educated on all the bells and whistles that all companies offer, most importantly, their energy efficiency rating and Warranty.